Best GMAT Test Prep Courses in Hong Kong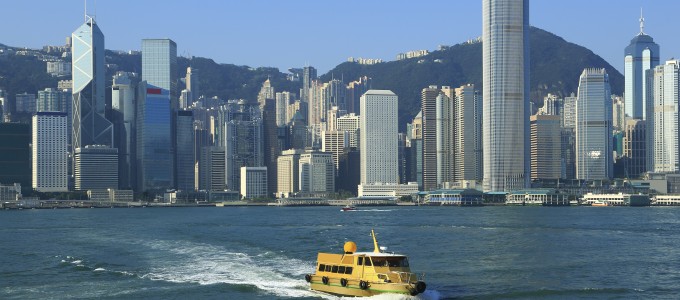 If you're a Hong Kong student applying to business school in the United States, chances are you'll have to take the Graduate Management Admission Test (GMAT). You're probably astute enough to know already that the GMAT does not assess business skills per se, and that the predictive validity of standardized tests in general and the GMAT in particular has been hotly debated by independent researchers. But you probably also realize that these issues remain irrelevant as long as the GMAT continues to be an admissions requirement for graduate business programs, and there are few if any signs that the test will lose its entrenched position. The bad news is that the GMAT is quite simply a fact of life for aspiring graduate business students. But we have good news: Manhattan Review's test prep courses, practice tests, and private tutoring in Hong Kong can go a long way toward making the process of preparing for and excelling on the GMAT as painless as possible.
At Manhattan Review, we know what it takes to get into a good business school, and one of the many things we keep track of is median GMAT scores for selective institutions in the United States. Manhattan Review always keeps your target schools in mind when helping you prepare for the GMAT with our course materials. Students admitted to Stanford University's Graduate School of Business, for example, had a median GMAT score of 740. Median GMAT scores for the University of Chicago's Booth School of Business and Harvard Business School were 720 and 730 respectively. The University of Indiana's Kelley School of Business clocked in at 680, and the University of Virginia's Darden School of Business was right up there at 710. Manhattan Review's test prep courses can bring your GMAT scores up to these high levels.

I took my GMAT today and, as promised, am now reporting my GMAT score to you. 770. Not shabby, eh? Thanks for all of your help! I got a 47 on verbal, which was 99th percentile. 49 on math (90th percentile), overall 99th percentile. I am, to say the least, a happy camper.
- Olivia (This student took both of our New York GMAT classic course and private tutoring)
Hong Kong
Phone: +852 5808 2704

Primary Course Venue:

Grand Hyatt
1 Harbour Road
Hong Kong
China

NOTE: We do NOT typically have staff at the venue, so email us before visiting the venue.
Meet a Hong Kong GMAT Tutor: Hiroshi K.
Hiroshi K. was born in Hong Kong to Japanese parents. He grew up as a fan of Japanese and American baseball, which was one factor in his decision to attend college in the United States. He graduated from Penn State with a degree in marketing, and made the nearby Wharton School at the University of Pennsylvania his top choice for graduate school. In other words, Hiroshi was in the exact same position as his current students: needing to do very well on the GMAT in order to get into his first choice business school. With the help of a sympathetic local tutor, Hiroshi accomplished his goal, scoring a 750 on the GMAT. He then graduated with an MBA and returned home to Hong Kong in order to work as a marketing consultant at a prominent local company.
Hiroshi's consulting career keeps him busy, but he feels an obligation to pay his success forward by helping others in situations similar to his. He had a number of offers from tutoring companies seeking his services, but he chose Manhattan Review because he was impressed with the strength of our materials and our dedication to helping prospective business students in Hong Kong. "Hiroshi's been where I want to go," said one current student. "That gives me a great deal of confidence that he can do the same for me." Hiroshi still loves Japanese baseball, but his time in America also made him a diehard fan of the Philadelphia Phillies, whose games he watches via satellite TV.
Our Books