Best TOEFL Test Prep Courses in Hong Kong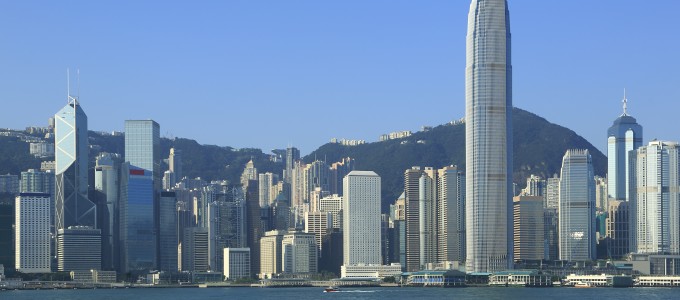 The Test of English as a Foreign Language (TOEFL) is broadly required by American universities for non-native English speaking applicants. Successful test-takers must demonstrate the ability to read, write, speak, and understand English. Minimum score requirements vary by institution and sometimes also by discipline. Manhattan Review is an American company with offices in Hong Kong that has been offering TOEFL test prep courses, practice tests, and private tutoring since 1999. Our TOEFL prep materials have a long history of getting international students accepted to Harvard, Yale, Stanford, Johns Hopkins, and several other selective schools.
If you want to succeed on the TOEFL, it's important to be well versed in the specific ways that the skills listed above are tested. Manhattan Review's TOEFL test prep classes are designed according to our intimate knowledge of the test and assessment practices. The reading section, for example, is about more than basic comprehension; test-takers must be able to understand cause and effect, infer information, and glean essential data. The writing section tests the ability to summarize academic subject material given in written and in spoken form. In short, you'll need to be able to do a number of things in English if you want to pass, which can be an overwhelming task without help. Manhattan Review is here to make the TOEFL far less intimidating. Our TOEFL test prep courses have streamlined the process of acquiring the necessary English-language abilities, so that you can give greater focus to the other aspects of your college application.
Many of our former Hong Kong clients have completed their degrees at American universities and now have careers in business, government, education, scientific research, and the arts. We do our best to keep tabs on all of our former students, and just recently we've heard back from a music professor at Penn State, an executive at WalMart, a research chemist for Chevron, a marketing specialist at General Electric, and a journalist at the Baltimore Sun, all of whom thank us for our services. We hope to also hear your tale of success in a few years.
TOEFL In-Person Classic
28 hours in total, Class Course, In-Person
Start: Dec 10, 2023

End: Jan 28, 2024

5 days left to start

Sundays

03:00 PM - 06:30 PM

(Local Time)
Start: Dec 23, 2023

End: Feb 10, 2024

18 days left to start

Saturdays

12:00 PM - 03:30 PM

(Local Time)

$1,590.00

$1,490.00

Early Booker
Start: Jan 07, 2024

End: Feb 25, 2024

33 days left to start

Sundays

03:00 PM - 06:30 PM

(Local Time)

$1,590.00

$1,490.00

Early Booker
Start: Jan 20, 2024

End: Mar 09, 2024

46 days left to start

Saturdays

12:00 PM - 03:30 PM

(Local Time)

$1,590.00

$1,490.00

Early Booker
TOEFL Private Course
12 hours in total, Personalized 1-on-1 Course, In Person or Live Online
TOEFL Practice Tests
TOEFL Practice Tests

The lessons are well-structured. The presentation session is very helpful. The instructor is very friendly and responsive to students' questions.
- Sanido (This student took our Columbia Business School Communication and Culture boot camp.)
Hong Kong
Phone: +852 5808 2704

Primary Course Venue:

Grand Hyatt
1 Harbour Road
Hong Kong
China

NOTE: We do NOT typically have staff at the venue, so email us before visiting the venue.
Meet a Hong Kong TOEFL Tutor: Grace P.
Grace P. holds a bachelor's degree in art history from the University of Vermont and a master's degree in Asian studies from the University of California, Berkeley. She has lived in Hong Kong with her husband, a public relations consultant for various cultural organizations, since 2003. She tutored students privately in Hong Kong before joining Manhattan Review's local staff in 2008. Grace's TOEFL students have entered undergraduate and graduate programs at prestigious American universities and the satellite campuses of American colleges in Hong Kong.
Grace's TOEFL students consistently praise her teaching abilities and consider her integral to their successful results. "Before I hired Manhattan Review for TOEFL prep and was assigned to Grace, I probably wouldn't have been able to write this sentence in English," said one student who took the TOEFL under Grace's guidance in 2010. "With her outstanding tutoring, I passed the TOEFL and got accepted into Boston University, where I studied biology and graduated with honors." Grace's background in the arts and education does not preclude her from being an avid sports fan. Her favorite teams are the San Francisco 49ers, the Boston Bruins, and the Los Angeles Lakers.