Best SAT Test Prep Courses in Hong Kong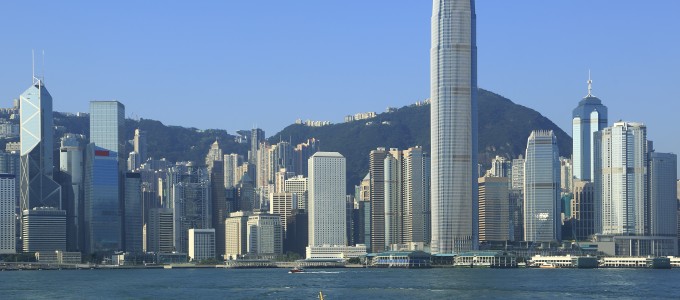 "When reading, don't let a single word escape your attention. One word may be worth a thousand pieces of gold." This ancient proverb encapsulates the approach Manhattan Review takes with its SAT prep courses for Hong Kong students. The meticulous nature of this sentiment applies to all aspects of SAT preparation, and has helped our Hong Kong students get accepted into Harvard, Yale, Princeton, and many other top schools in the United States. Some American universities (Savannah College of Art and Design and Upper Iowa University are two examples) have satellite campuses in Hong Kong. We've gotten our clients accepted into these programs as well. Graduates of Manhattan Review's SAT prep classes in Hong Kong have gotten jobs at Fortune 500 companies in the United States, such as Ford Motor, UnitedHealth Group, Bank of America, and Amazon.com. Other Manhattan Review clients have returned to Hong Kong and now work in media (e.g. Cable TV Hong Kong), retail (Tom Lee Music), banking (Hang Seng Bank), and several other fields.
If you're reading this, you probably already know that the SAT is a core admissions requirement for entry into American universities. Did you know that the SAT has recently been redesigned? The new SAT returns to the 1600-point scoring system, with an essay that is now optional. Reading comprehension assessment includes a broader range of subjects, and the focus of math skills is more narrow. If you're a Hong Kong student interested in attending college in the United States, your path will be much easier with the SAT test prep courses available from Manhattan Review. Our SAT prep materials are always current, since we tirelessly stay on top of test revisions, current independent research, and new modes of thinking with respect to educational theory. "It is easy to find a thousand soldiers, but hard to find a good general." With Manhattan Review, you have found your general for SAT prep courses, practice tests, and private tutoring.

I like the amount of attention given to the topic and the instructor helped very much. She did a great job! My score on my diagnostic SAT went up 260 points!
- Chelsea (This student took our SAT preparation course.)
Hong Kong
Phone: +852 5808 2704

Primary Course Venue:

Grand Hyatt
1 Harbour Road
Hong Kong
China

NOTE: We do NOT typically have staff at the venue, so email us before visiting the venue.
Meet a Hong Kong SAT Tutor: Marjorie L.
Marjorie L. has had a lengthy and distinguished career as an educator. She graduated with honors from Cornell University with an undergraduate degree in education, and later completed her master's degree at Johns Hopkins University. Marjorie spent 30 years as a history teacher at a Philadelphia high school, and received numerous professional commendations for her outstanding contributions to teaching. After so many years of service, Marjorie retired and decided to see the world with her husband Tom. They visited several Asian cities, but chose to settle in Hong Kong because of its fascinating mix of cultures and accessibility to English speakers.
Marjorie sought a job that would allow her to relax and enjoy retirement while still making a contribution as an educator. Manhattan Review recruiters were able to convince her to come work for us as an SAT tutor, and she has since given her many students the insights that can only be acquired through decades of teaching experience. A sampling of her student comments makes the case better than we ever could: "Marjorie has quite literally taught tens of thousands of high school students. Highly effective SAT prep is a breeze for her." "When I saw my second-attempt SAT scores after Marjorie's tutoring, I did a double-take. I was now in Ivy League territory."
Our Books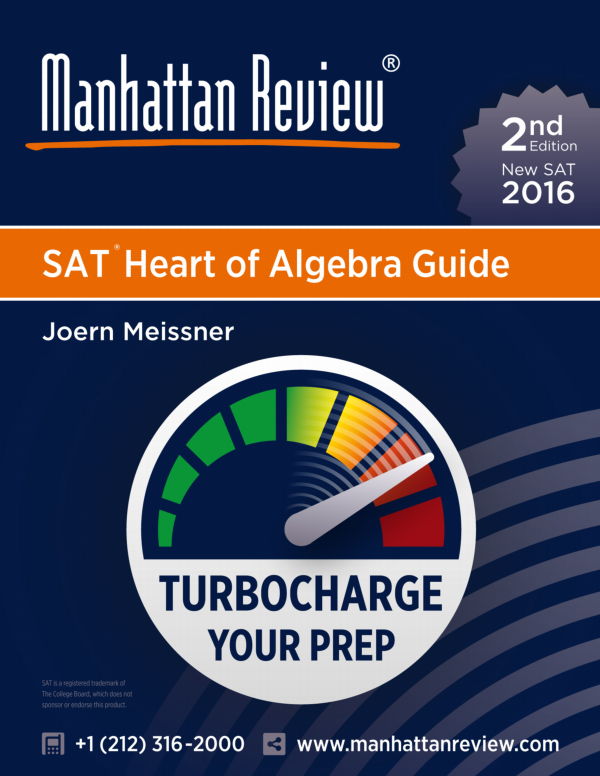 As Seen In