Best SAT Test Prep Tutoring in Hong Kong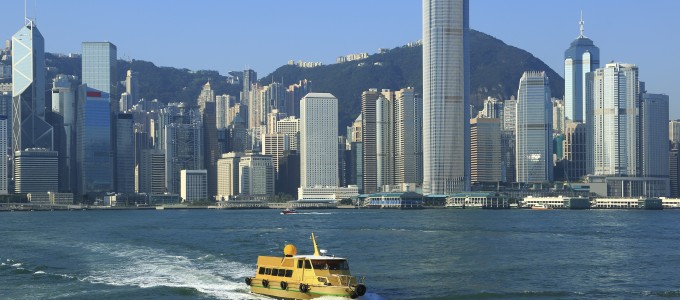 Hong Kong students interested in private SAT tutoring have a large number of options. Personalized tutoring service is cited by many independent sources as the key to substantive score improvement. This is where Manhattan Review stands out from the competition. Manhattan Review's private SAT tutors understand that each of our students needs to be taught in his or her own unique way. That's why we start with a thorough assessment of your background, learning style, and specific subject area needs. Then we design a customized one-on-one tutoring program based on this assessment, so that our teaching isn't just effective in the general sense, but works on its target audience – you.
Manhattan Review's private tutoring clients in Hong Kong have achieved their goals of attending the University of Pennsylvania, Brown University, Stanford University, and countless other good schools in the United States. We've tutored people who now have thriving careers at IBM, Citigroup, and Wells Fargo, to name just a few of the American businesses currently staffed with our alumni. Our former Hong Kong clients also work in the public sector as employees of the U.S. Department of Education, the Department of Justice, the Department of Commerce, state government, and local government. We're proud to say that our former students are educators, businessmen, scientists, and artists. Whatever your educational and professional goals are, there is a good chance that Manhattan Review has helped others reach exactly those goals.
Manhattan Review only hires tutors who meet our high standards. We're intimately familiar with the expat community in Hong Kong, and we constantly keep our eyes open for top talent. Current and retired teachers of course make up a large percentage of our tutoring staff, but unlike other test prep companies, we cast a broad net and search for people from other backgrounds because they can offer a different take on things and help us accommodate a more diverse group of students. When you contact Manhattan Review for private tutoring, we carefully consider your background when deciding which tutor to assign, and choose the person that is the best match for you!
SAT Private Tutoring
Hours package 12 to 48 hours, Personalized 1-on-1 Tutoring, In Person or Live Online
SAT Private Course
12 hours in total, Personalized 1-on-1 Course, In Person or Live Online

He helped us relate new vocabulary words with words we use everyday. I learned some excellent SAT tips and new vocab.
- Jessica (This student took our SAT preparation course)
Hong Kong
Phone: +852 5808 2704

Primary Course Venue:

Grand Hyatt
1 Harbour Road
Hong Kong
China

NOTE: We do NOT typically have staff at the venue, so email us before visiting the venue.
Meet a Hong Kong SAT Tutor: Doug M.
Doug M. grew up in Sedona, Arizona, a few hours' drive from the Grand Canyon. He is a graduate of the U.S. Naval Academy in Annapolis, Maryland, which launched a 25-year career as a naval officer. The Navy enabled Doug to travel the world and facilitated his completion of a master's degree in chemistry at the University of Maryland Baltimore County while stationed stateside. Several of his military duties were related to education; he served as a tactical instructor and also gave briefings on issues of chemical contamination to high-ranking officers. After his retirement, Doug decided to pursue his PhD, while teaming up with his dissertation adviser on a startup that intends to market a new method of testing levels of arsenic in drinking water. They found an interested team of investors based in Hong Kong, and Doug packed up and went on yet another overseas expedition.
Doug is currently working on his PhD dissertation while raising funds for his company. He pays for his daily expenses by working as an SAT tutor for Manhattan Review, and we couldn't be happier with the service that he provides. More importantly, Doug's students have praised the personalized approach that he brings to his tutoring. "As a career military officer, Doug has worked with young people for most of his life. He understands us -- our hopes and dreams as well as our fears and anxieties about issues such as the SAT. But I really appreciate the fact that he got to know me, not just as a student, but as a person, and this was invaluable to the effectiveness of his tutoring." In his spare time, Doug enjoys woodworking, gardening, and baseball (he is a diehard fan of the Arizona Diamondbacks).
Our Books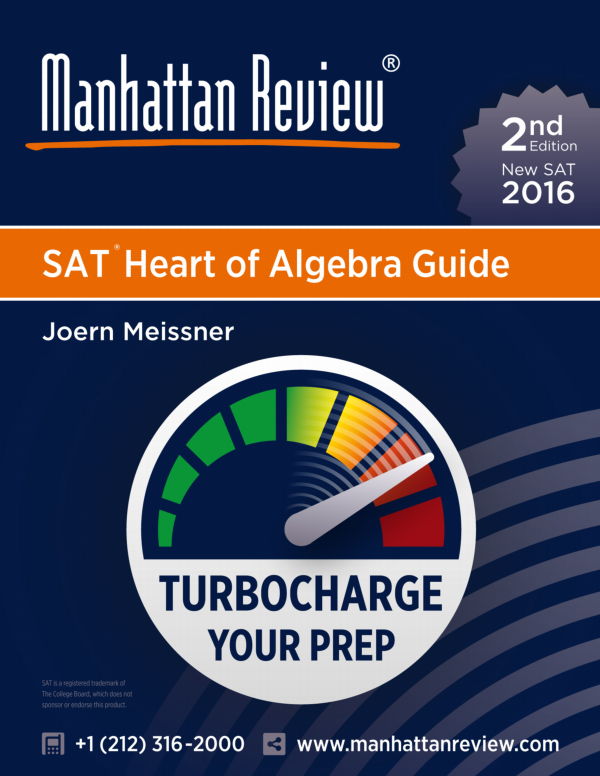 As Seen In